ayedot
Create Dots and we will connect them for you!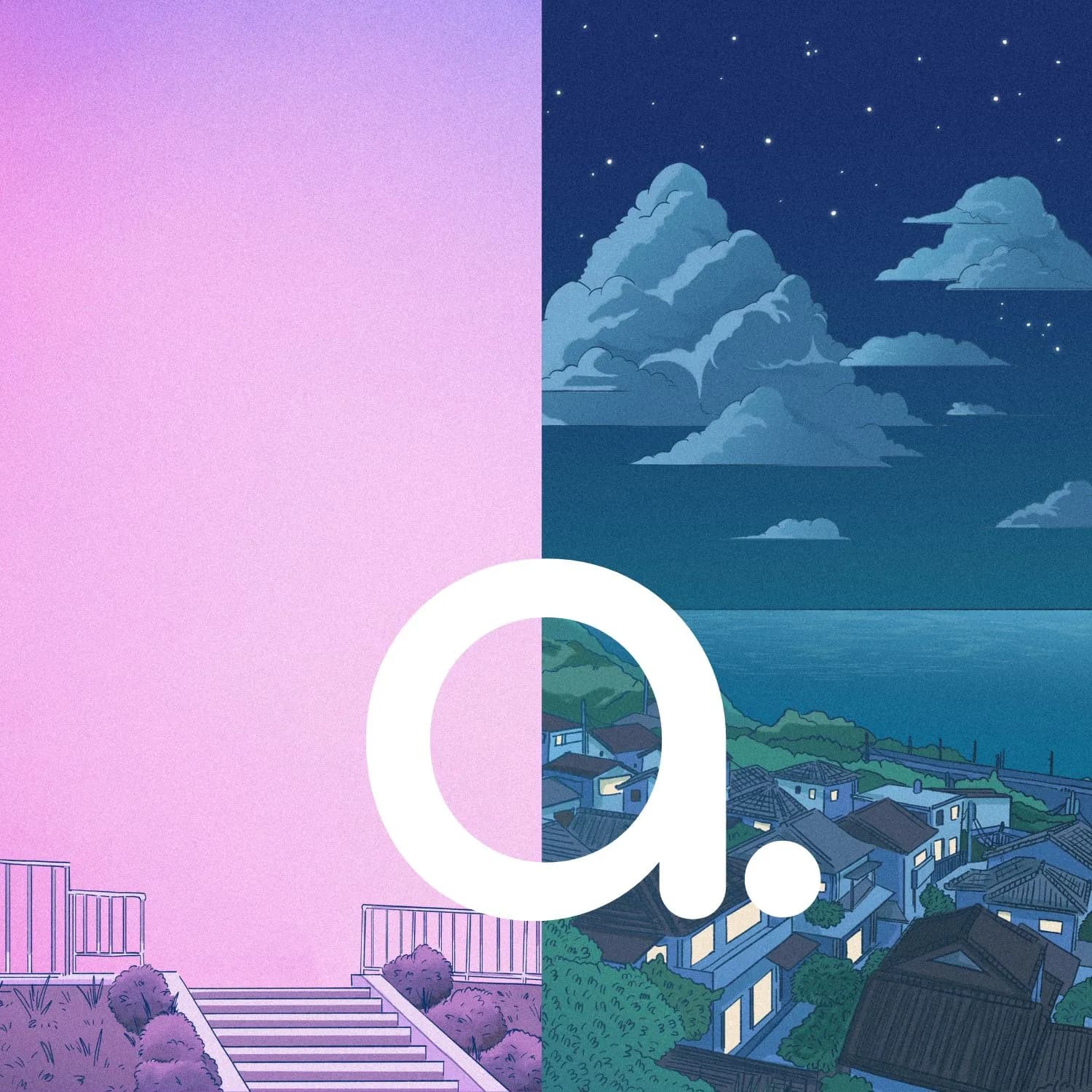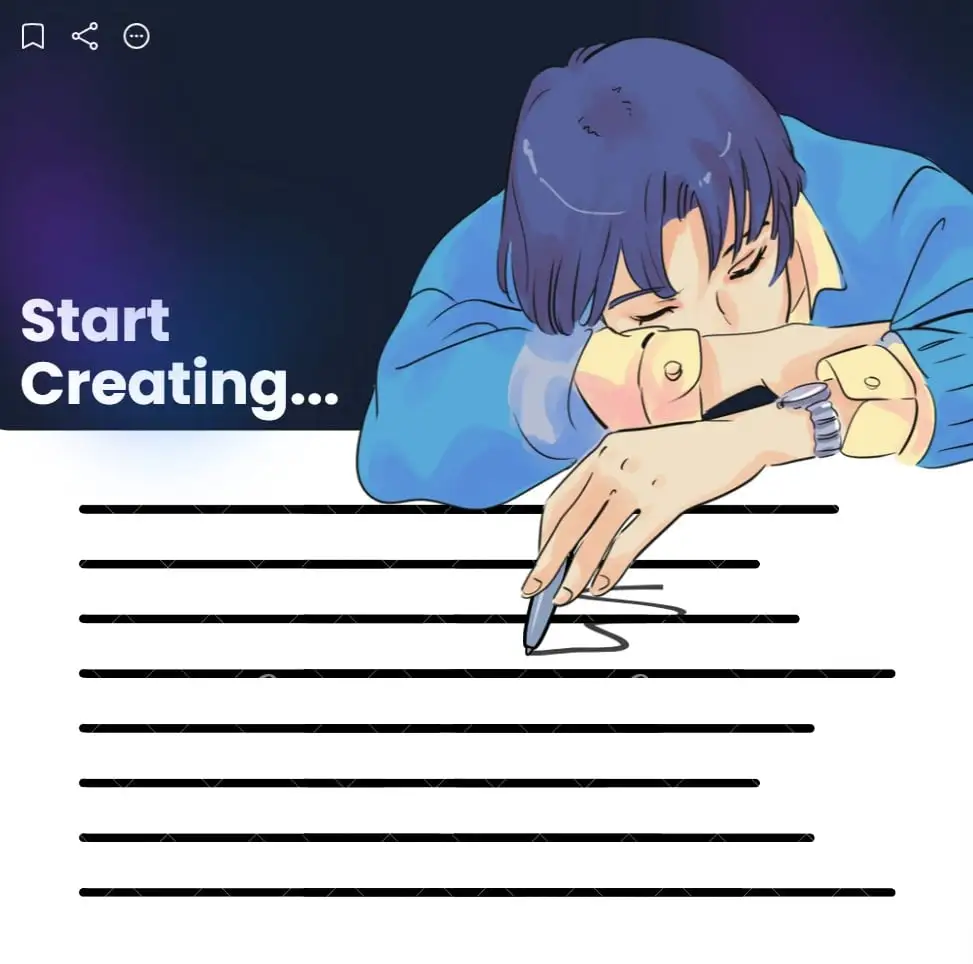 Share Your Story, Thoughts and Information with the World
Express your creativity, knowledge, and art in a simple and attractive short format called Dots, which provides a concise and impactful way to share your unique perspective with the world.
Creator Room
Experience better focus and a beautiful writing experience by using our simple and easy-to-use block-based Miniblog creation editor in our virtual creator room for free.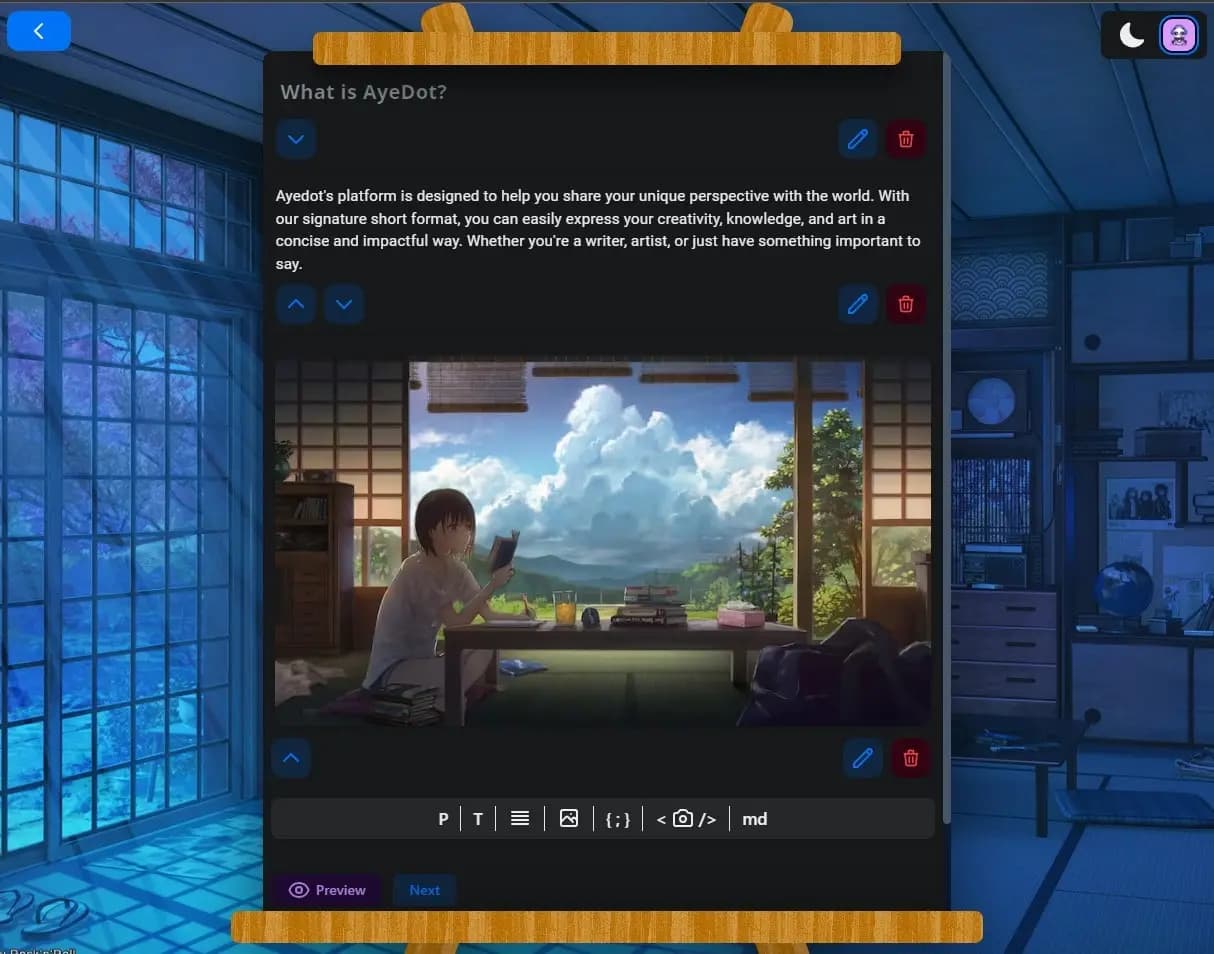 Reach the Right Wider Audience
Making your content reach the proper audience you deserve has never been easier. With our platform optimized for content serve, your content will have a higher potential reach a diverse audience through the best Reading Experience, User Interactions and Optimized SEO tuning.
Join Ayedot today
Start express yourself in an exciting new way, connecting with like-minded individuals and sharing your ideas with the world. The possibilities are endless, so don't wait any longer.
FAQs
Please browse through our frequently asked questions (FAQs) section, as it may provide useful information to address your query.
'Dot' is a term used on AyeDot, an online Short Format publishing platform, to refer to a piece of content or mini-blog created by a user. The term 'Dot' is a unique name given to the content created on this platform.
How do I create an channel on AyeDot?
To create an AyeDot Channel, you need to Sign in to AyeDot using your AYE Account. AYE Account is a necessary requirement for logging in to any AYE Product.
How do I create a Dot or Miniblog on AyeDot?
You can easily create your own Dot or MiniBlog for free by simply clicking on the green button located at the top right corner of the screen labelled "Create". This will take you to the user-friendly Miniblog creator Studio where you can start crafting your very own Dot/Miniblog to share with the world. Enjoy the process!
Channel Studio is an awesome place for creators to manage their Dots. You can edit or delete your Dots, as well as manage your account details and customize your channel in many ways. This means you have complete control over your content and how you want to present it to the world. So, let your creativity flow and make the most of Channel Studio!
What is AyeDot free to use?
AyeDot is completely free to use, which means you can create, share, and engage with content without any cost. So, go ahead and join the AyeDot community to express yourself and discover amazing content from creators all over the world.
What kind of content is allowed on AyeDot?
AyeDot allows a wide range of content that is suitable for a general audience. However, all content posted on the platform must abide by their community guidelines, which prohibit any content that is illegal, harmful, defamatory, discriminatory, or explicit. This includes content that promotes violence, hate speech, spam, or violates intellectual property rights. AyeDot aims to maintain a positive and respectful environment for all users, so please ensure that your content complies with their guidelines.
© 2023 AyeDot from AYE. All Rights Reserved.