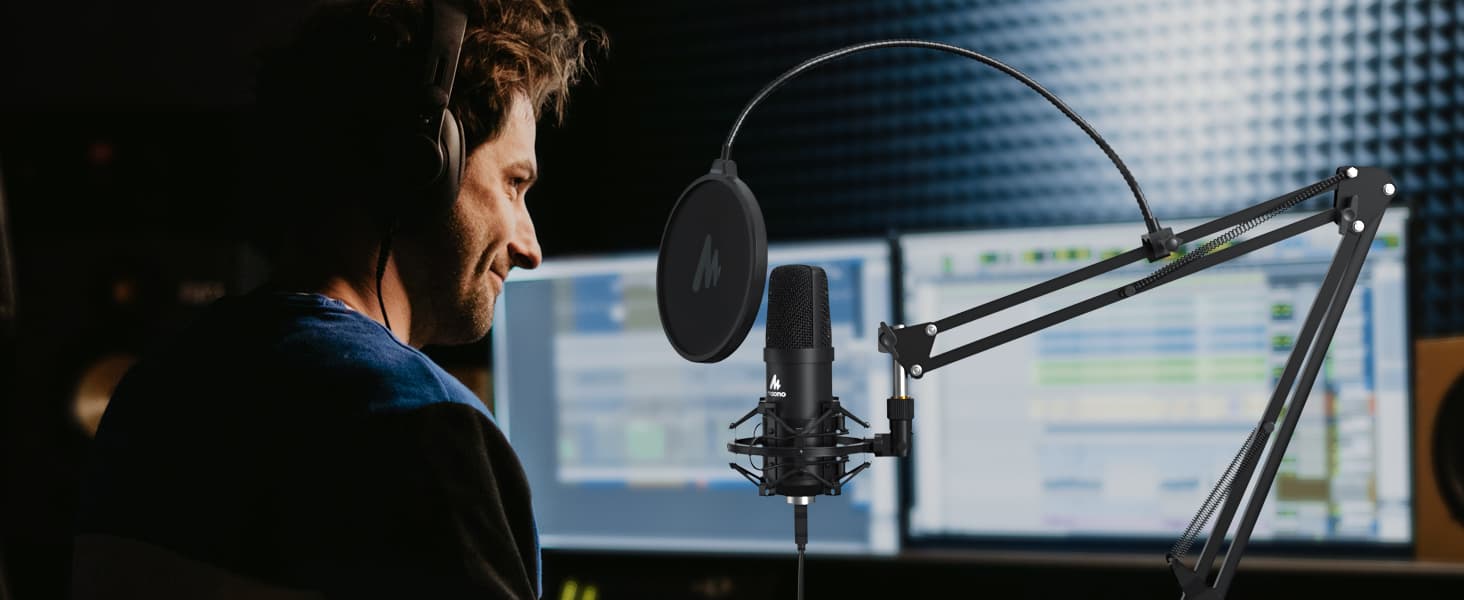 Are you a budding YouTuber or Content Creator, or do you just want to sound better on your gaming streams? If so, then you need a decent microphone. The AU-A04 Microphone is a great choice for beginners, and for experienced streamers.
Best value for money all Rounder Mic for Gaming Maono AU-A04 Condenser Microphone Kit (Black) Review
Price(Amazon): Around 3,390INR (May Change)
Buy or Know more: Maono AU-A04 Condenser Microphone Kit (Black)
I purchased this microphone for a good price and I have been using it for gaming with my friends, I can hear voices clearly in games. It is by far the Best value-for-money all-rounder microphone for gaming.
Featuring a professional sound chipset with a high-resolution sampling rate, this condenser microphone provides extensive versatility for your home recordings, podcasts, and voiceovers.

With its USB 2.0 data port, the microphone can be connected to almost any computer, regardless of what operating system it runs, Windows, Mac OS, or Linux, plug and play, and the double shielding USB cable reduces interference.
Condenser mics come with a pop filter and foam windscreen to let you record your voice and audio audibly, while a shock mount holds the microphone steady while dampening the sound.

Purpose: Singing, Youtube, Zoom Meeting, Recording, Gaming, Livestreaming, Skype

Mobile phones: it is not recommended for mobile phones.

Computers: Windows and Mac OS.

Sensitivity: -38dB+/-3dB (0dB=1V/Pa at 1kHz)

A condenser microphone, an adjustable scissor arm stand, a metal shock mount, a pop filter, and a foam mic are included in the package.

USB-B to USB-A cable, table mounting clamp, and windshield
-