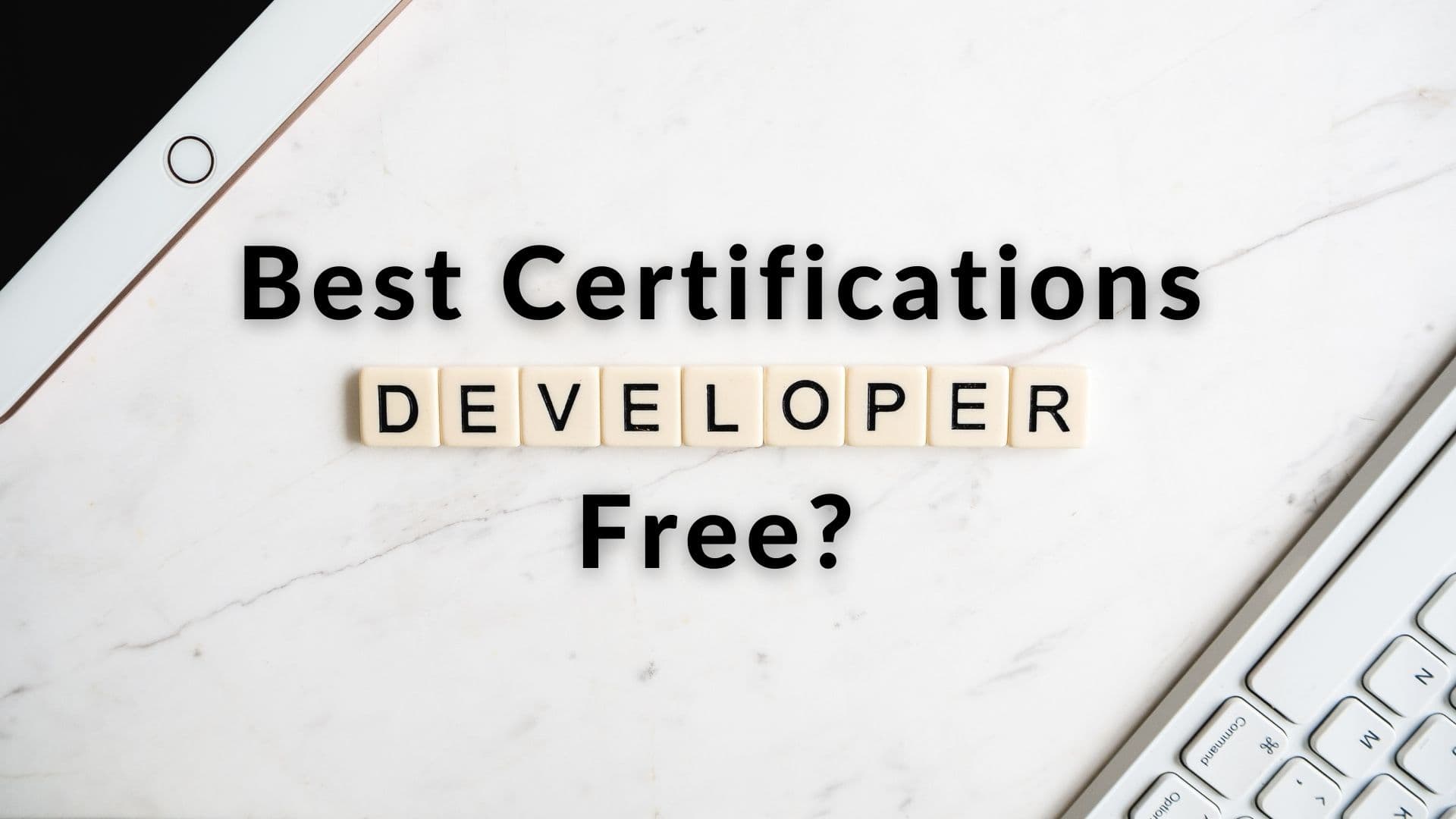 Software development certification courses are the best way to learn the skills you need to write software code for software applications. Learning how to code software applications is a rewarding career, and can be a great choice if you're looking for a job. There are many different jobs out there that require you to have knowledge of programming languages.
Free software developer courses are available for students interested in learning about programming. These software development certification courses teach students how to develop applications and programs using different languages and technologies.
1. Fundamentals of digital marketing by Google
There are 26 modules to explore, all created with the aid of using Google trainers, packed complete with sensible sporting activities and real-international examples that will help you flip information into action.
2. FreeCodeCamp
Free certifications available:
Responsive Web Design

JavaScript Algorithms and Data Structures

Front End Development

Data Visualization

Backend Development

Quality Assurance

Python

Data Analysis with Python

Information Security

Machine Learning
3.Cognitive Class by IBM
Free certification for leading-edge technologies like
Blockchain

Data Science

AI

Cloud

Serverless

Docker

Kubernetes, and more
4.Test Automation University
Free certifications for test automation courses taught by experts.
5.Programming Essentials in Python by Cisco
For developers who love python and want to learn it free of charge and with certification.
Free Courses:
8 Modules

Practice Labs

Module Quizzes and Module Tests

Summary Tests

Final Exam
6.Python Training Course
Free course for Python to learn real-time Python which can help learn Python.
Course includes:
5 real-time projects and 20 complementary projects

100+ hrs of study material, practical codes, quizzes, interview guides

case studies to gain expertise

certificate
7.Learn by Kaggle
Obtain data science knowledge by creating various data science projects in these courses and they are free and could earn certificates.
Certifications available:
Python

Pandas

Deep Learning

Computer Vision

Time Series

Data Cleaning

AI Ethics

Geospatial Analysis

Machine Learning

Natural Language Processing

Intro to Game AI

Data Visualization

Feature Engineering

SQL
Hope this helps. Please comment if you know of any other great fre certification.