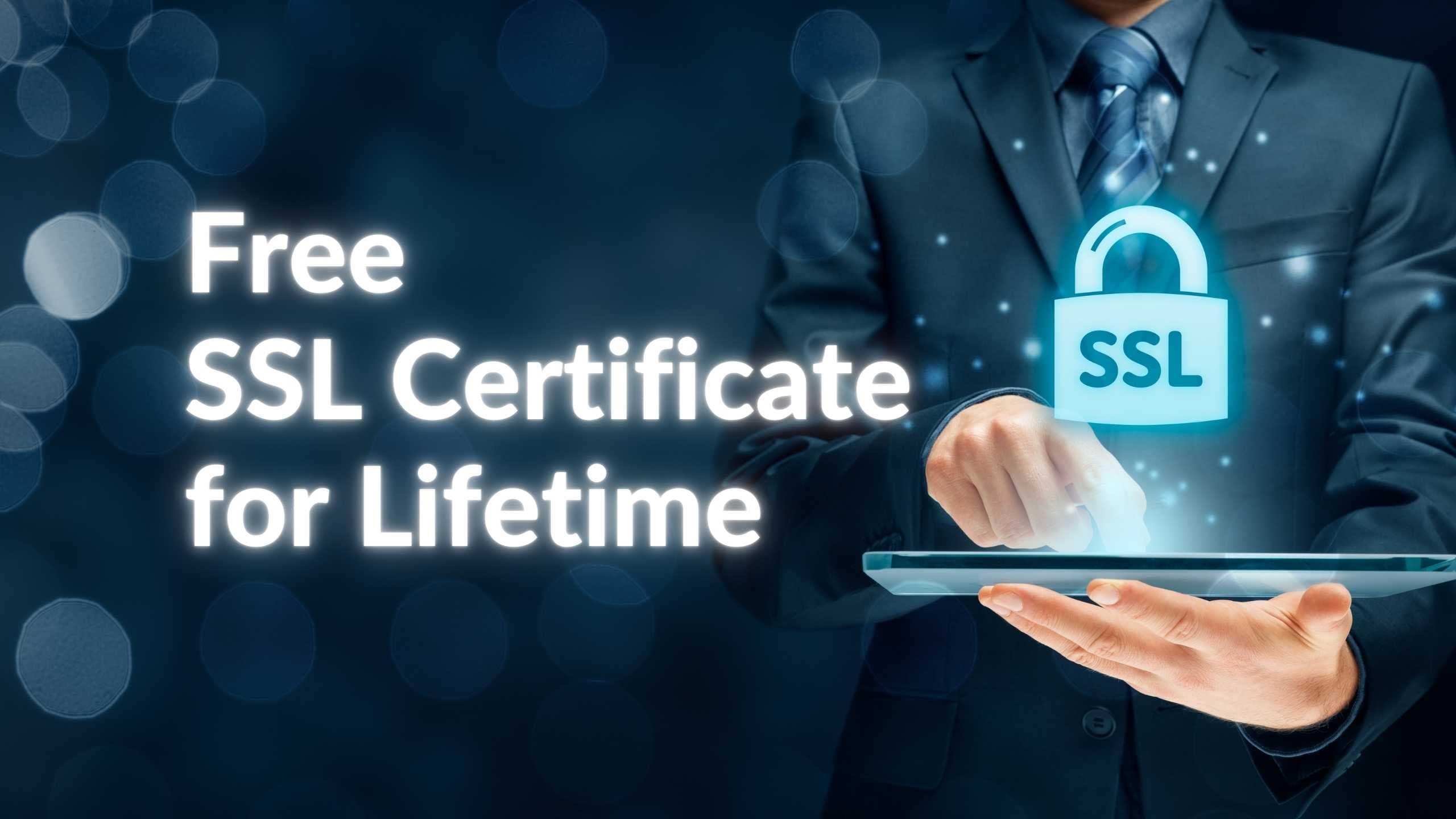 If you have a Website or Web server for whom you want to assign an SSL Certificate for free, then just follow these simple steps and you will get a Free SSL Certificate for a lifetime.
Step 1: Go to zerossl.com and Enter Your Domain and Click on Next Step
Step 2: You will be asked to create an Account so Set an Email and Password.
Step 3: Enter your Domain as asked and Click Next
Step 4:Click on 90-Day Certificate and Click Next.
Step 5:Click on Auto-Generate CSR and Click Next
Step 6:Click on FREE $0/month Plan and Click Next
Congrats!! You have your Free SSL Certificate.
Now the only thing you have to do is Select a Verification method i.e whether the Site really belongs to you or not. You can choose any of the given ways to Verify and Then Click Next.
Now,
you might be thinking I said Free for Lifetime but this SSL Certificate is only for 90 days. You can renew your certificate after 90 Days, only 3 times for free. But what after we renew it for 3 times.
So, here's the trick. After you finish all your 3 renewals, you delete your account and create a new account with a different Email and that's it. you again have 90 Days Free SSL Certificate with 3 renewals for free.
It's true that you have to go through this process again, but it's worth it if you want something for free.
Hope this helped you. If you have any issues with the process please comment and I will try to come up with a solution.
Also Please Give a Heart, Share and Dotscribe for more useful and awesome information related to the Programming world.