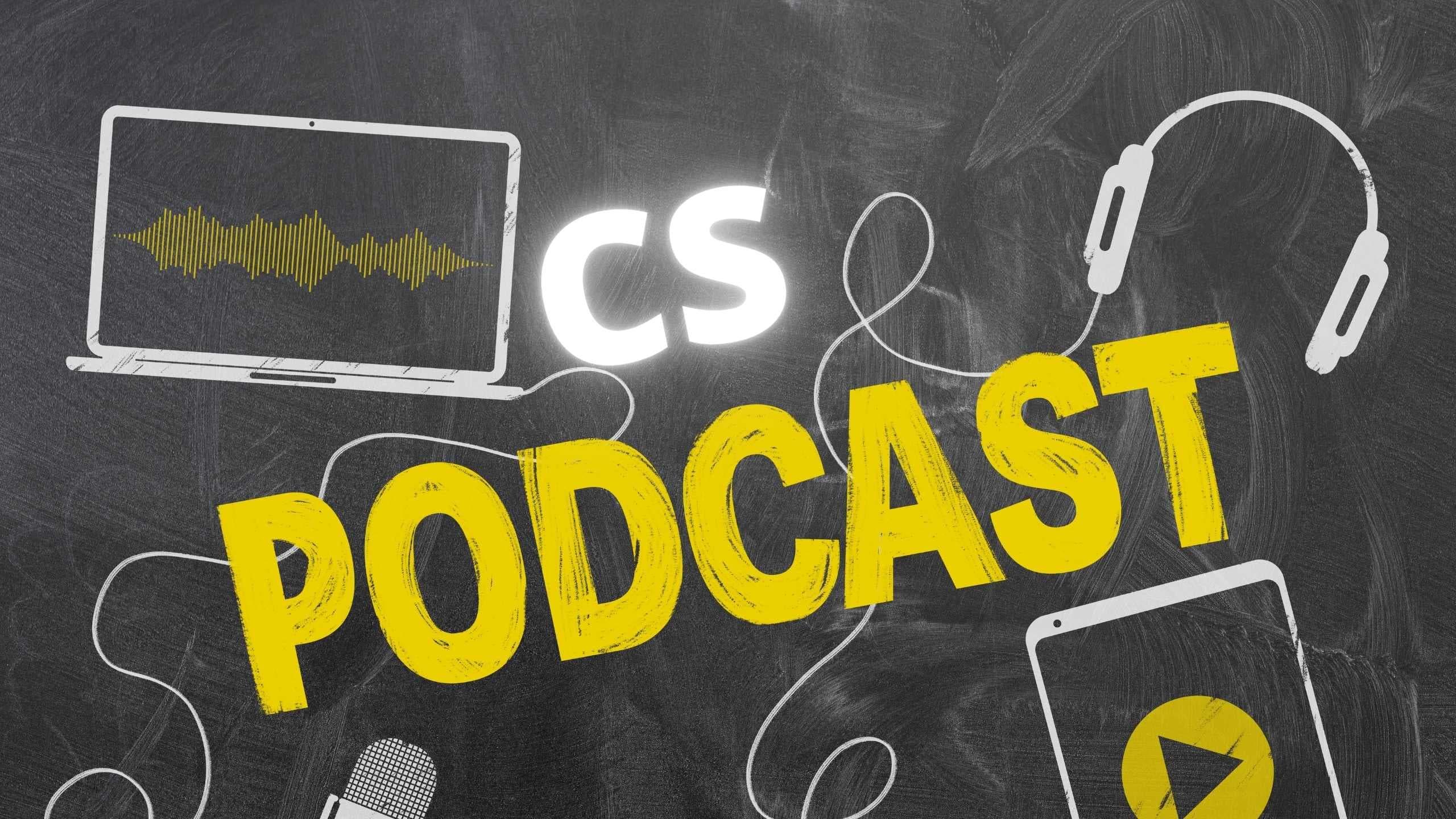 Founders on the internet and HistoryPodcast
Command Line Heroes- Podcast about the legendary Founders on Internet and History of the Internet
Computer Science Podcasts
Base.cs Podcast: Friendly computer science teachings based on Vaidehi Joshi's base.cs series of the blog by CodeNewbie.

Software Engineering dailyAbout Software development Stuff with technical interview topics.

No BS Engineering: Career advice from beginner to moderate level Developers.
Self-Development and MindsetPodcast
Developer Tea: Presents advice, suggestions on becoming a more skilled developer.
Apps Podcast
AppStories - exploring the world of apps- Discuss the world of Apps.
CyberSecurityPodcast
Darknet Diaries: Podcast is about true stories from the Internet's dark side. All about Stories of popular hackers and defenders, threats, malware, virus breaches, and privacy, and much more.
Cloud Podcast
Microsoft Cloud Show: Weekly Podcast on Microsoft Cloud and its apps.

Google Cloud Platform Podcast: Podcast discussing on Google Cloud Platform including App Engine to Big Query every week.

Kubernetes Podcast from Google: It's a Podcast Focused on the Kubernetes community covering Kubernetes and other developments in the Kubernetes community.
Design Podcast
Design Details Spec

Presentable