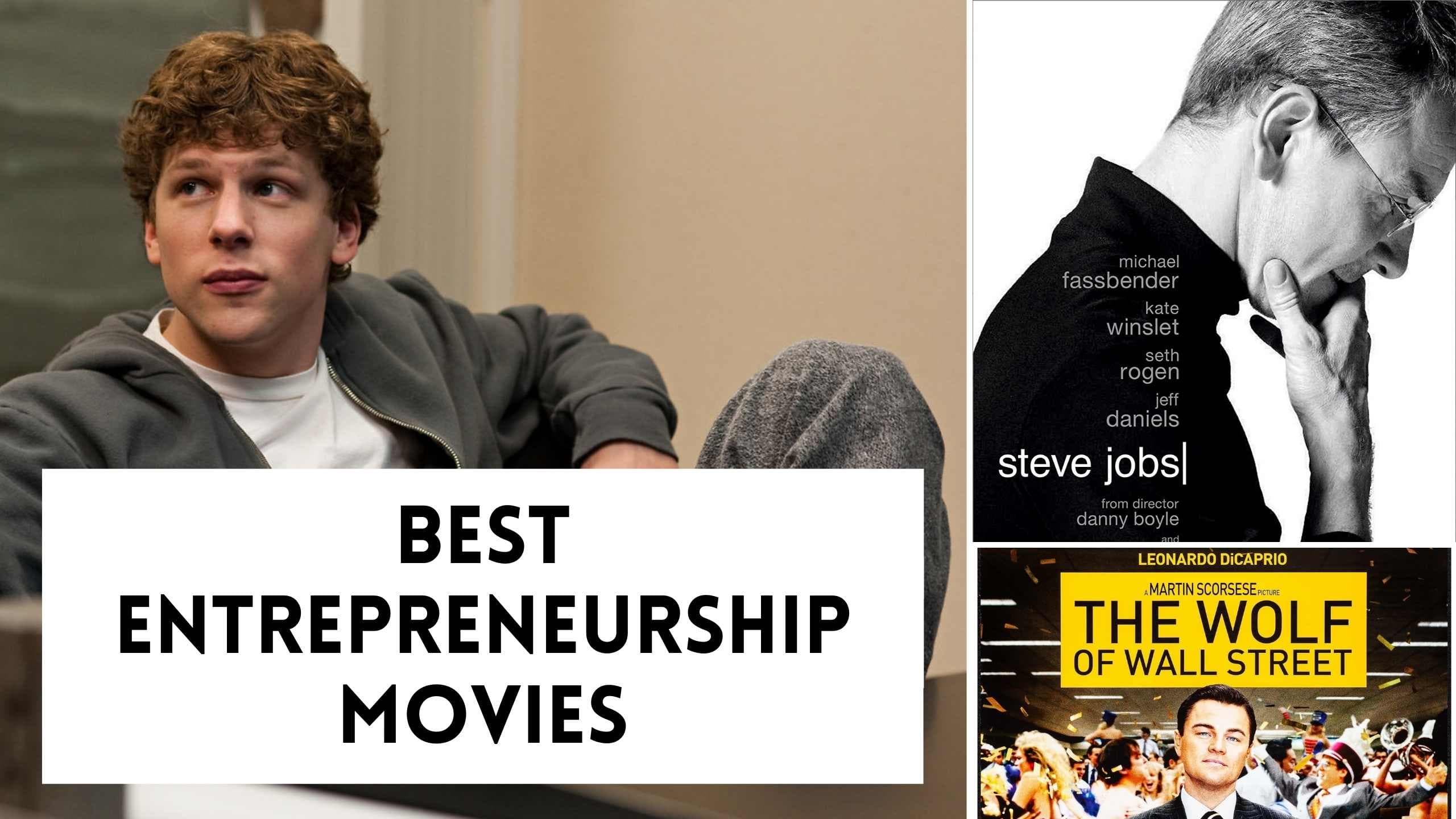 There are Lots of Entrepreneurship movies to watch if you like doing Business or Startups. Most of them are the biography of the most successful Entrepreneurs in the world. Here is the list of the most popular Entrepreneurship movies.
The Social Network
A movie about Mark Zuckerberg creates a social network Facebook, with his friend Eduardo's and it turns out to be a successful venture and also he severs ties with several people along the way.
YouTube
The Wolf of Wall Street
Through stockbroking, lead character Jordan Belfort takes a hit after a Wall Street crash. He teams up with Donnie Azoff, cheating his way to the top as his relationships slide.
YouTube
The Founder
Ray, a salesman, meets the owners of McDonald's, a burger joint in Southern California. He realizes the potential of the place and decides to make it the biggest restaurant business in the world.
YouTube
The Big Short
A few finance experts observe the instability in the US housing market and predict its collapse and with their research, they find the flaws and corruption in the system.
YouTube
Steve Jobs
Steve Jobs, a renowned businessman, faces problems in his personal and professional life while trying to launch three products in the market.
YouTube
The Pursuit of Happyness
Tired of Chris's professional failures, his wife decides to separate, leaving him financially broke with an unpaid internship in a brokerage firm and his son's custody to deal with.
YouTube
Ford v Ferrari
Carroll Shelby, an automotive designer, and Ken Miles, a race car driver, join hands to build a trailblazing vehicle and compete against the Ferrari race cars.
YouTube
Joy
Despite facing several hardships, Joy Mangano, a divorced mother of two, rises against all odds and sets up a successful business empire.
YouTube
If you like this information. like and comment on your favorite entrepreneurship movie. I will add it to the list if not present.