Today I am gonna share some information about "World's First Mobile Game". Which game was the first mobile game and was highly successful.
Well almost every one of us has played it, and that game is the "Snake" game on Nokia Phone.
It was created in 1997 by Taneli Armanto of Nokia and introduced on the Nokia 6110.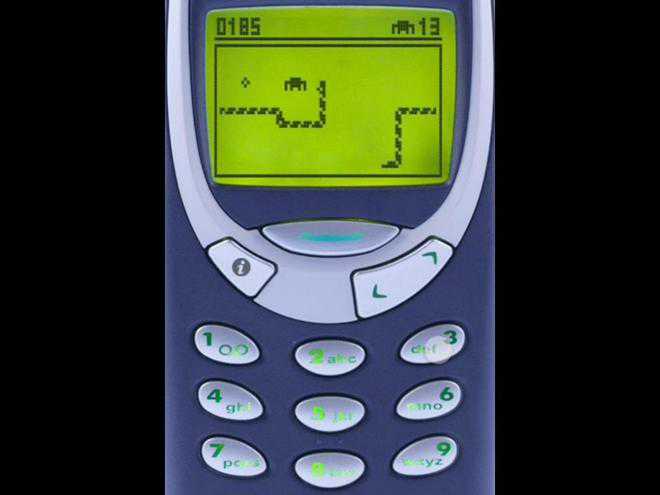 It was the first game that showed the excitement for handset games was a version of Snake that had been included on Nokia since 1997.
The design of Snake was inspired by the arcade game Blockade. The "Blockade" was generated and distributed by Gremlin in 1976. it had been cloned as Bigfoot Bonkers an equivalent year. 
The pc version of this game was named "Worm" and was created by Peter Trefonas in 1978, in the US. 
In 1982, The Snake Game Created by Dave Bresnen, is controlled using the left and right arrow keys corresponding to the direction it's going in. The snake's speed increases as it gets longer.
Slither.io and tiny Big Snake are popular multiplayer versions of "Snake" right now.
The Different versions of the Nokia Snake Game:
Snake – The first published by Nokia, for monochrome phones.
Snake II – Introduced on Nokia 3310 from 2000.
Snake Xenzia – Introduced on the Series 30 and Series 30+ budget mobile devices).
Snake EX2 – Included with the Nokia 3100 in 2003
Snake III – Snake III has a more living snake appearance instead of an abstract feel.
Snakes Subsonic - Progression to Snakes, published on May 22, 2008.
Snake Xenzia (2017) - Delivered on the Nokia 3310.
Snake (2017) - Published with Facebook
So that's it. If you want to know anything about any game, just comment and I will try to post as much awesome information I can.